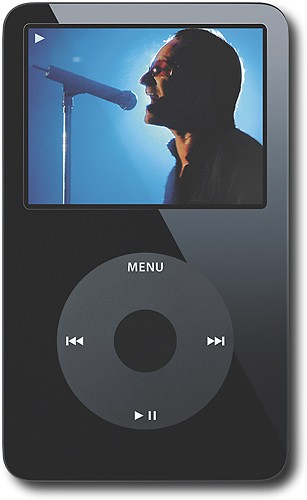 Once again I am late. I should quit going to Thursday concerts.
Since I was so late today we will accept entires through midnight Saturday for this weeks drawing and I will spend the weekend dogsitting as pennance.
It is now Friday July 21th and it is time to play WTF Friday, the game where you tell us the first 10 songs that come up on your music player when you hit the Random or Shuffle button. At stake is a classic kingsnake.com T-shirt and a chance to win the monthly grand prize, a black 30Gb video iPod.
Congrats to our last 2 T-Shirt Winners, Dave Tracer and Catherine Maynard who should be getting them about now.
Here is my list...

1. Buggles - Video Killed the Radio Star
2. Godsmack - I Stand Alone
3. Goo Goo Dolls - Iris
4. Steely Dan - Kid Charlemagne
5. Soundgarden - Rusty Cage
6. Staind - Black Rain
7. Eels - Damn, I Wish I was Your Lover
8. The Offspring - Hey Joe
9. Frank Zappa - The Dangerous Kitchen
10. Butthole Surfers - The Colored F.B.I. Guy
Once again, we give away a kingsnake.com T-shirt to each of our weekly winners and the monthly winner gets a spankin new 30Gb video iPod! For the complete set of rules see
http://club.kingsnake.com/index.php?/pages/wtfcontest.html
You MUST post your list TODAY, Friday, for it to qualify for the contest so POST AWAY