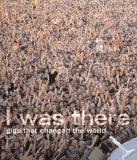 In a land awash in the post-industrial consumerism of the late 20th century, a land seemingly enchanted with the phrase "He who dies with the most toys wins," it's sometimes hard to remember the other phrase, "You can't take it with you." One thing you
will
take with you is your memories, and I have spent the last few years trying to gather more of those rather than accumulating bits of crap that have to be sorted, stored, and warehoused. School memories, snake hunting stories, expos or conventions and oh ... the concerts. Thousands of concerts.
Big bands, little bands, high schoolers, retirees, hot jazz, cool funk, or riotous punk. Of all my memories, the concerts always come to the top of my lists. The Ramones, XTC, Genesis, AC/DC, god my list is seemingly endless. My only regret is that except for my brief stint as a high school journalist I failed to document any of them and that saddens me, and is a failing I mean to correct here.
Concerts big and small have different effects and meanings to different people. Lots of times it's just seeing a band, watching them plow repetitively through their catalog, playing along as if on some automated music production line, going through the motions to make sound fill the air until their time is up. Other times concerts take on the aura of a religious experience or a historical event. While I have seen many concerts, for me only a small handful reach that level. I have had near-religious experiences both in the past and recently.
The Ramones were one from my long ago past, Hank III or The Zico Chain are some from my recent history. Some of the bands and concerts have gone on to literally change the world we live in today. I am certainly not the only person who feels this way about concerts, either. I always wanted to do a book, and failing that, I started this website instead.
This week I was buying some technical manuals at a local Barnes & Nobles and I spied something on their "new" table. I usually don't get sucked in by such obvious marketing tactics, but what I found was a book that absolutely blew me away. Called
"I Was There: Gigs That Changed the World"
, this inexpensive softbound book is aimed straight at my soul. As I flipped through its pages and counted off the bands I saw between its covers, I found it hard not to get whisked back to those nights in smoke-filled clubs, or the huge stadiums, or reading about the shows you couldn't possibly attend in the popular music press of the time.
The book is filled with stage and behind the scene photos from the events. The people still seem so incredibly young and I feel so incredibly old. I know that Johnny Rotten grew up to be an adult, but seeing that 25+ year old photo of the Pistols at Randy's Rodeo in San Antonio when he was literally a punk kid and so was I, reading the words again, it all just came flooding back. Seeing the Ramones again as twenty-somethings fresh from the stage. And the shows I didn't go to, but followed in the press or on TV or have heard legendary stories about, they are all there too. James Brown at the Apollo in '62, The Beatles at Shea Stadium in '65, Johnny Cash playing at Folsom Prison in '68 with Merle Haggard in the prison audience, the make or break for Johnny's career, Bowie's last "Spiders" show, Zeppelin's epic 5-night show at Earl's Court in London in '75, Clapton's first comeback show after nearly slipping away to smack, the infamous Ramones show in London in '76, it's all there in black and white and in color. The words, the pictures, the spirit. I got chills down my spine just glancing through it.
It's not just all the good shows either. The dark spirit over Altamont, the show that ended the "free love" of the ,60s, is in there, as is the cloud that hangs over the First Festival of Chilean Song in '69 that helped launch the cultural revolution that put Allende into power in '72, ending in a miltary coup that saw the festival's promotor, musician Victor Jara, his hands mercelessly broken, tortured, executed and buried in a mass grave in the stadium where the festival was held. These are counterbalanced by such stories as George Harrison's epic Concert for Bangla Desh and Bob Geldof's Live Aid.
I couldn't put this book down, even in the car driving home I caught myself sneaking little peaks at the traffic lights. When I got home I read it cover to cover.
Half the price of a concert ticket, this book is a must-have for any live music fan just for the memories it evokes. I know what a LOT of people are going to be getting for Christmas this year.