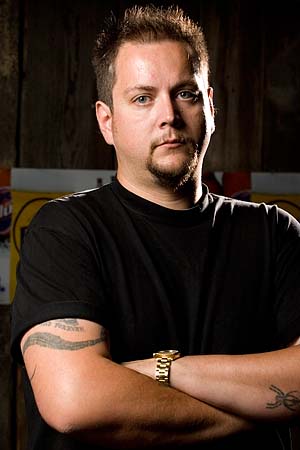 I was raised on Elvis, Tom Jones and the Beatles....... Then I discovered '80s glam and metal. Motley Crue changed my life.
I was living on Canada's West Coast when Grunge hit just down the road. Plaid shirts and army boots weren't a fashion statement, we wore them because it was cold, wet and muddy all the fucking time. The music scene in Vancouver was great in the early '90s. Caustic Thought, Mushroom Trail, Devon Townsend all rocked. I saw Pearl Jam in a small club. Jeff Ament was hit by a bottle, threw a fit, and Eddie played bass for most of the show.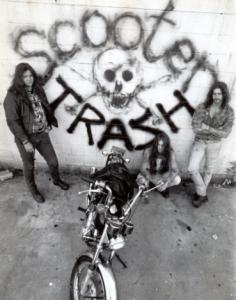 I had ended up in B.C. with my band Scooted Trash. Scooter Trash developed a reputation as one of Vancouvers heaviest and craziest bands. It was honestly earned, but it led to our self-destruction a couple of years later.
I was a metal head with tunnel vision for many years until I broadened my horizons and started listening to different musical genres. Big Band, Jazz, Blues, and Country also find themseleves at home in my music collection.
I now make my living as a computer weenie. I get my kicks from collecting and repairing vintage guitars and amps, building my own tube amps, and looking/listening for great guitar players.
I was also a professional guitarist and guitar teacher for many years. I tend to listen to music with a musicians ear. This doesn't mean I'm a snob. 3 chords or 33, doesn't matter. Invention, inspiration, and emotion are what matters.
Read Clint's posts.