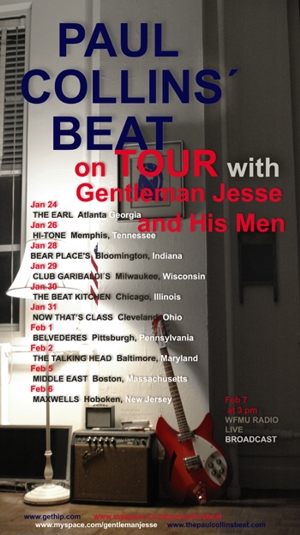 Ok will everyone please just QUIT FREAKING OUT!
Despite the listing on the Austin American Statesman homepage yesterday and this morning that said "SXSW Releases Complete Band List" or "South By Southwest releases pretty dang complete band list" the list released by SXSW is NOT the final complete band list and by my estimate is far from being even close. Both my sources and SXSW have been saying for months that we should expect between 1600-1700 artists acts and bands, and the list released by SXSW is lacking at least 400-500 acts as yet, including the headliners! So, chill out, the list is not complete, the headliners have not been named, we still have a ways to go. SXSW released this list a full month earlier than last years list and I am certain that many artists have not finalized their schedules and travel arrangements. While the SXSW's list is a great starting point, there will be more bands added, and it will be updated frequently.
Now, to clear up another SXSW rumor, Paul Collin's Beat will NOT, repeat will NOT be appearing at this years SXSW festival. Though they attended both in 2007 and 2008, they will be touring in January and February, and resting in March. Paul says he will miss having cabrito this year but they are planning on returning in 2010. In the meantime he invites everyone out to catch him on his latest tour, and check out his short story "
Pete the Fly
", which was just published in the
New York Press
.